According to the AIA's 2018 Firm Survey Report, just 6% of US architecture firms have more than 50 employees. Yet despite their small number, these large firms account for 56% of all architectural billings. Clearly there are advantages to being large.
OF 21,000 architecture firms in the United States, Just 6% have more than 50 employees. THOSE SAME firms are responsible for 56% of the billings in the industry.
All architecture firms struggle with inefficient practice models make it hard to make a profit and lead to overworked, underpaid, and unsatisfied staff. However, small to medium-size firms are hit especially hard by this need to keep up. Smaller firms have limited ability to invest time and resources into winning projects without teams of dedicated marketing staff. While advances in technology make some tasks easier, it has increased the amount of pressure on architects to perform faster and provide more services for less fee. As 3D printers, animation, and virtual reality become the norm, it is increasingly difficult for small firms to keep up with the competition and expectations of clients. Even worse, while large firms may have the profitability and resources to pursue pro bono work that is personally satisfying, pursuing these efforts is more challenging for cash and time-strapped small firms.
JAMB sees an opportunity to help small firms close the gap and compete like large firms.
However, many small firms see advantages in staying small. While large firms are burdened with larger overhead costs, small firms are more nimble and can pivot faster to meet the demands of the economy. Smaller firms also value true relationship-building - in terms of both their staff and its clientele - which usually fosters longer professional relationships. Furthermore, small firms understand that every team member is an integral part of each phase of the design process, which typically requires employees of smaller firms to take on significant responsibility that enhances professional development. With these benefits in mind, JAMB recognizes the opportunity to help smaller firms close the gap and compete like larger firms.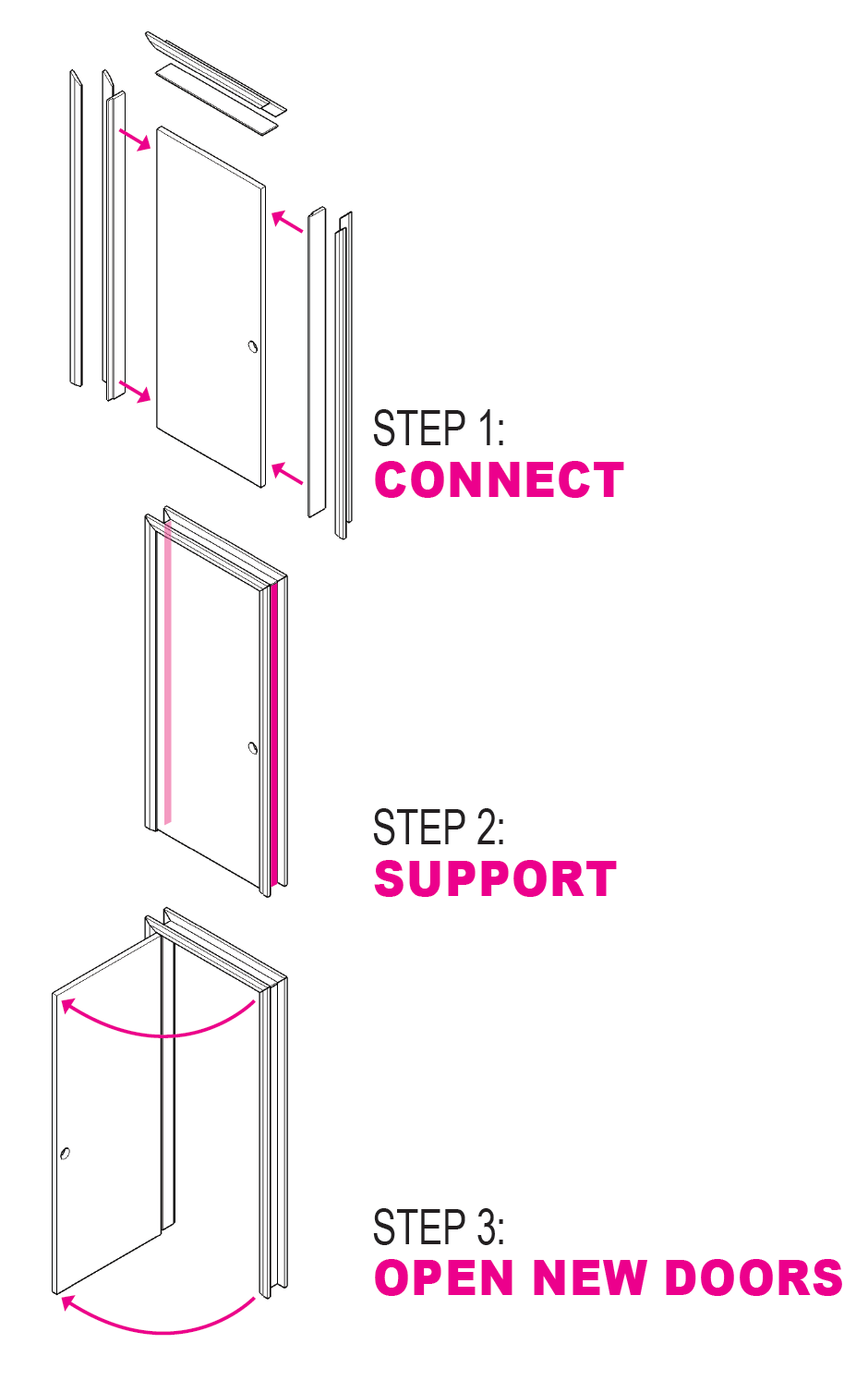 JAMB creates collaborative design networks while providing a means For undertaking social impact INITIATIVES in the built environment.
We connect, support, and open new doors, giving small firms the chance to act big, stay small, and do good.